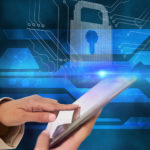 The HIPAA Security Rule's first administrative safeguard requires covered entities (which include most Business Associates under TX HB 300) to perform a risk analysis.
Our On-Site HIPAA Risk Analysis thoroughly assesses your environment's physical security, technical and network security, and staff behaviors of all your locations. Many organizations often overlook physical security as a factor for threats, revolving around components such as access control, disaster recovery (to reduce time and loss recovering from man-made or natural disasters), and surveillance (and the use of devices such as motion sensors, smoke detectors, and cameras).
A secure, in-depth scan is run on every requested endpoint on your network. Our team takes the results of these scans to provide you over a dozen specialized reports for a comprehensive look into your network's security features based on HIPAA's requirements.