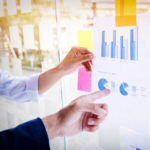 Provide peace of mind to yourself, executive management, a board of directors, or organizational partners with our HIPAA Compliance Executive Report.
This report will detail and document your organization's efforts to maintain the privacy and security of your patient's sensitive data and Protected Health Information (PHI). The documentation of risks found and how your organization plans to alleviate and address these risks are required by HIPAA's administrative safeguards.
This information will allow your organization to not only prove its progress and compliance but will give the leverage it needs to ensure an entire staff and site-wide cooperation toward the ultimate goal of the protection of your patient's private information.